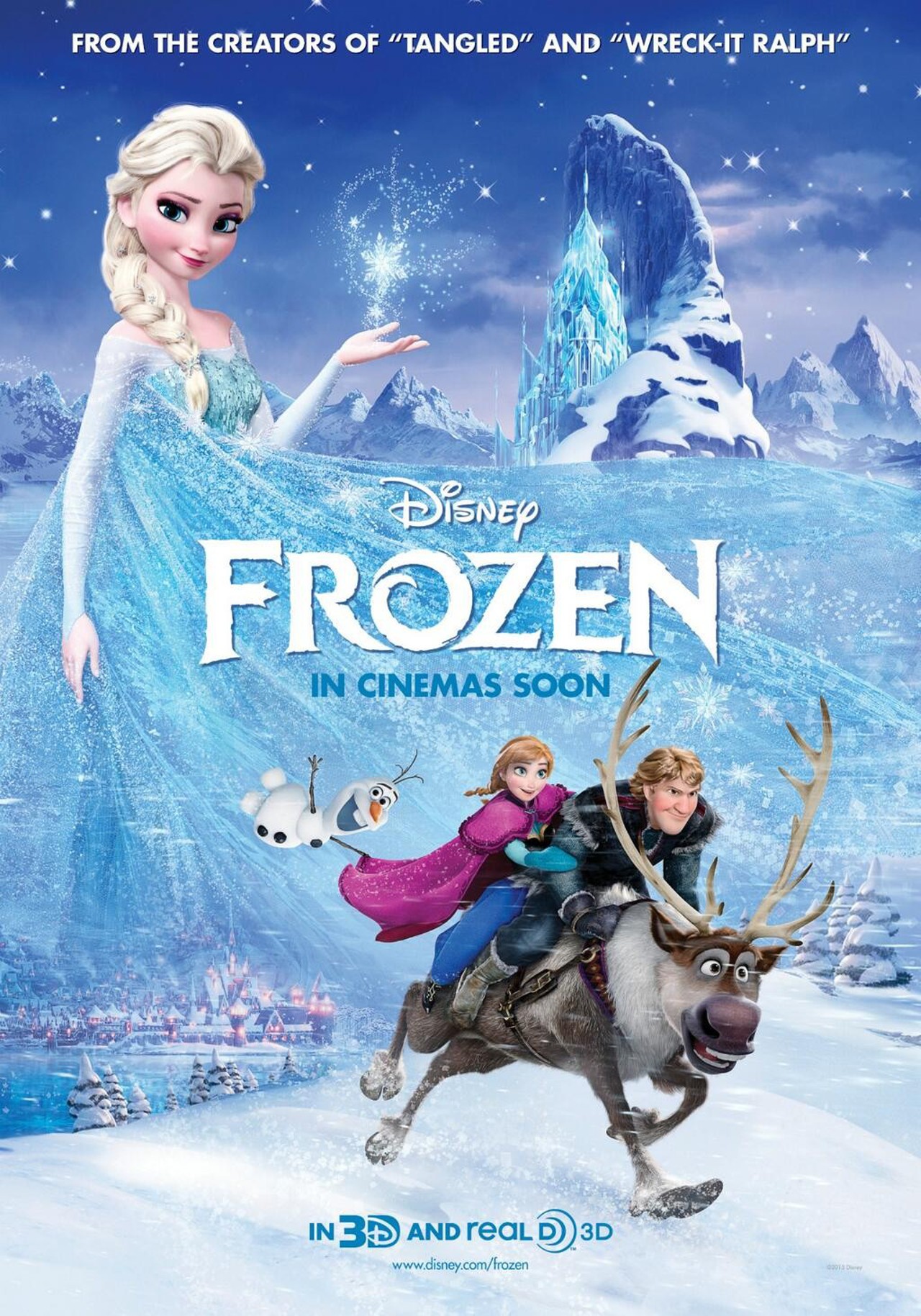 Disney's latest movie "Frozen" has got to be one of my all time favourites! I'm not gonna give away any spoilers, but if you haven't yet seen it, I HIGHLY recommend it. It has some of the coolest (and funniest) characters out - Ana, the main character reminds me so much of myself! - and some of the best music ever!! It was written by a husband and wife, which is really cool! I'd love to go into detail about just how amazing this movie is, but I really wouldn't want to ruin it, and besides, this post has a different point to it :)
Tomorrow being Valentine's Day and all, I thought I might give you some of my thoughts to sit alongside Violet's! I've had this post topic in mind for a little while, but when I thought of my all time favourite song from Frozen, I knew it would go perfectly together <3
I just loved this song (c'mon, tell me it isn't catchy and really cute?!) and even if this isn't the point they're trying to put across in the movie, this is what I got out of it.
Love should be an open door.
What I mean by that is this - if you are seeking God first in your life, and in your relationships, love shouldn't be something you have to force to make happen. I don't mean it should all be smooth sailing, but that things should fall into place naturally, without your forcing them to.
Don't bother trying to open doors that are closed - they may appear open at first, but instead wait for God to clearly open the doors in your life and brings the right person to you. It will definitely be worth it!
Love should create a door open to others too!
One of the things which really makes me sad is when two people fall in love and shut themselves off from the outside world. The way I see it, the love between two people should create a place where others feel loved too. True love isn't just for two people alone, it is for sharing.
"We can love because Christ first loved us." ~1 John 4:19~
Ultimately, love isn't for us alone, it is for sharing, and if you are in a relationship, you have a really special opportunity to share Christ's love both with each other, and with all the people around you. I mean, that's obviously a challenge for when you're single too :)
One of my favourite parts of the movie <3
Anyway, that's more than enough random thoughts from me for now! I hope you all have a wonderful Valentine's Day, celebrating with all the amazing people in your lives, those you love! Have a read of Violet's
post
too, it's well worth a read!!
One final thought from me: Make sure to remember, on a holiday which has become largely romanticised, true love can only be seen in Jesus - in His life and in His death on the cross, where He died for all who turn to Him. That is the only true kind of love. Keep that at the forefront of your day :)
"My command is this: Love one another as I have loved you. Greater love has no man than this; that a man should lay down His life for His friends." ~John 15:12-13
Lots of love,